Temple Plans Ambitious New Library
Later this year, Temple University will begin construction of a state-of-the-art new main library. The building, which will border the grassy quad (also new), features a dramatic entry arch and will be about the size of a city block. One of its coolest innovations: high-density storage served by a robotic retrieval system. Construction should be complete by the end of 2018.
Paley Library, Temple's current main library, will be converted into a combination welcome center, cafe, and classroom space.
For more information, check out this news article from Temple. There's also a Philly.com article highlighting the campus quad, which will be the largest green space in the university's history.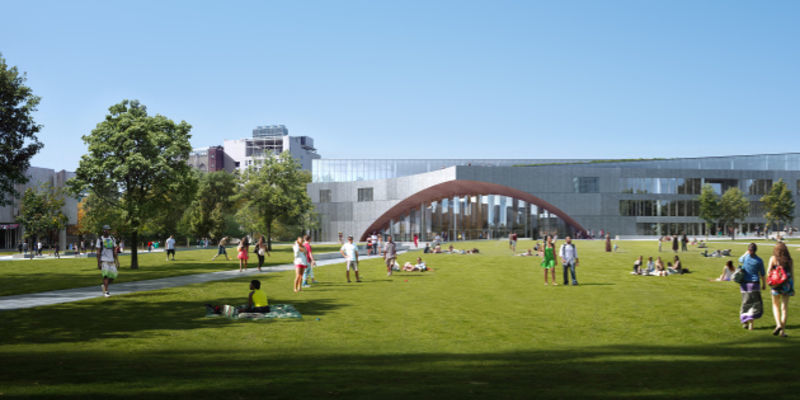 Image from news.temple.edu, courtesy of Snøhetta