La Salle's Bob Dylan Archive is in the News
La Salle University's Connelly Library, which houses what's believed to be the only academic library collection devoted to Bob Dylan, received some news coverage for its unique and amazing archive of Dylaniana.
Among the materials are rare unreleased recordings of his music, concert posters, tour programs, fan art, and T-shirts. The Inquirer article by Jeff Gammage has some enthusiastic quotations from an Australian who recently visited La Salle for research on his Dylan-related doctoral work. Not only is it a fascinating glimpse into the collection itself, it's also just as much about the library's work building and acquiring the collection. It's definitely worth a read!
Much of the collection can be accessed online here.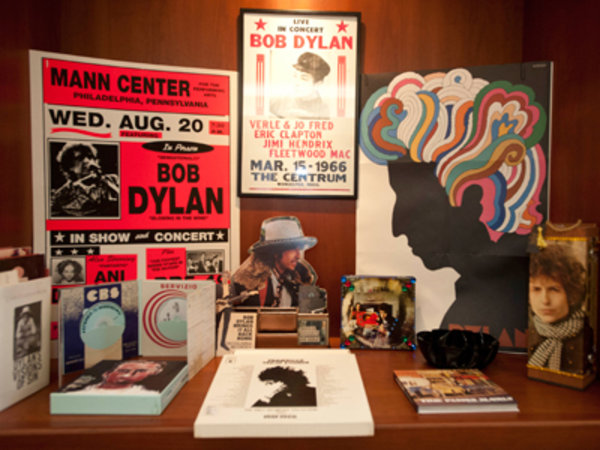 image courtesy of philly.com